'The customer is always right' is one of the most ubiquitous phrases in modern business. It exemplifies an attitude whereby the needs and wants of the customer are put on a pedestal, a stark contrast to the old Latin adage caveat emptor or '(let the) buyer beware'.
The latest incarnation of this customer-focused approach to business is the keyword 'customer experience' or CX. This phrase denotes the idea that customer experience is the deciding factor in every modern business to consumer transaction. Under this paradigm, businesses are driven to optimize their every interaction with customers, in an effort to create an overall positive customer experience. But before you start working towards this goal, it is essential to develop an appropriate customer experience strategy to guide your efforts.
And in case you're stuck for ideas, you can check out our short primer on the topic in the post below, where we have endeavoured to bring you the latest tips for creating an effective customer experience strategy.
1. Define Your Buyer Persona(s)
The logical starting point for your CX strategy should be the customers themselves. Knowing who your customers are, what they like and dislike, and what they expect from your business is essential for developing a structured approach to CX. The most commonly used theoretical framework for thinking about customers in terms of CX is that of the buyer persona. The buyer persona is simply a prototype of a certain kind of customer. To define a buyer persona, start by analyzing your existing customer data, and look for patterns. For instance, if you notice that your products are usually purchased by males in their 30s, and that their average spending is low, you can define one of your buyer persons as a millennial looking for budget solutions. Developing your buyer personas will allow you to deduce what kind of experience your customers are looking for, so you can cater to them more effectively.
2. Map Out the Buyer's Journey
The next step in developing your CX strategy is mapping out the buyer's journey. The goal here is to understand what a prospect needs to do in order to become a customer. You should analyse all the different channels prospects use to interact with your business. The most common ones include your company website, your social media profile, and your email account. Each of these can facilitate a different kind of buyer's journey. For example, email is usually used to nurture customers over time, while social media is effective at getting prospects to buy via deals and promotional posts. Every channel is useful for generating a particular kind of CX. The key is to understand the strengths and weakness of each platform, so you can use it to your advantage.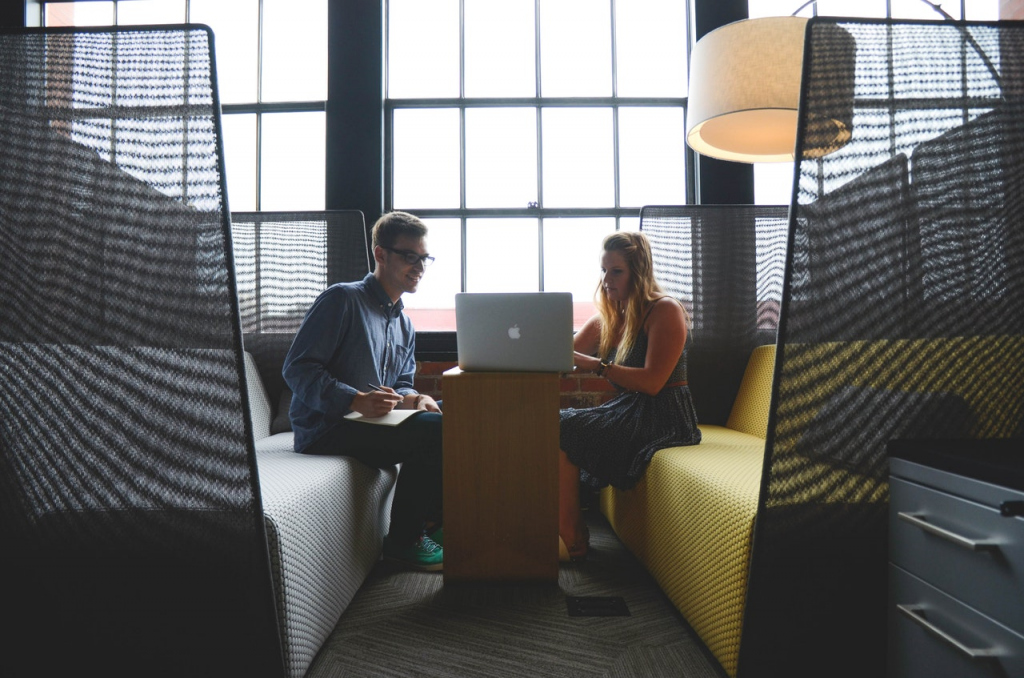 3. Identify Points of Friction
In order to craft a positive CX, you must understand all its sides. Not every customer will walk away satisfied, and it is your job to find out why. This will allow you to adjust your CX approach accordingly. There are many potential points of friction between a business and a customer. Your website might load too slowly for comfort, or it might render poorly on mobile devices. Your customer service dept might take too long to respond to customer queries. Your might send email newsletters too often. Taken individually, these issues don't seem too problematic, but they can add up quickly, and they are rarely found in isolation. Your CX strategy should therefore be constantly updated to reflect newfound issues, so you can address them in a systematic manner.
4. Add a Custom App to Your Tech Roadmap
The key component to a positive CX is convenience. And convenience is best exemplified by the ability to accomplish multiple things with as little effort as possible. Conversely, the best way to inconvenience someone is make them jump through hoops to achieve something. For instance, it would be highly inconvenient if your customers had to follow three different social media accounts in order to access your social media content. Or if they had to call customer service by phone for a product they purchased online. From a CX perspective, it is therefore advisable to offer a complete solution to customers, and creating a custom app is one way of achieving this goal. Apps are multi-purpose by nature, allowing customers to learn more about your products, contact you, find your local store, etc. all from the same user interface.
5. Incorporate Customer Service Chatbots
The single most important factor for CX is the quality of your customer service. And providing good customer service can be a serious challenge, especially for small business. Maintaining a dedicated customer service dept can put a strain on your resources, and if you try to cut corners, your CX will suffer. One way to provide a satisfactory customer service on a budget is by using chatbots. These automated conversation system are a scalable, cost-effective alternative to conventional customer service departments. A customer service chatbot can handle multiple customers at the same, guiding them to resources relevant to their query. And once you set a chatbot up, it can provide 24/7 support to customer around the globe. Your CX strategy should therefore make allowance for this new technology if possible.
6. Strategise For the Future
CX represents one of the biggest opportunities for businesses to capture the interest of consumers, and turn them into customers, followers, and brand advocates. And a strategic approach to CX is essential for making this happen. If you have followed our guide so far, you will be well on your way towards developing a CX that will carry your business into the future.