When you are creating a website, there are quite a few things to plan out and surgically perform. You do the research, set your goals, produce the content, make a dozen folders of images, and hundreds of logo variations to get that flawless look and freshness for people to visit and stay amazed. After the initial steps, you get into designing and polishing, but there is one thing missing. 
We all know how relevant advertising is in the digital world. Getting recognized, raising awareness, attracting more users… there is so much potential in that field. But the real question is – when does it start? Should you begin advertising after bringing in a few posts? Or is starting from the first post the real approach? 
Those are maybe someone's cups of tea, but for the real hotshots, it begins before the website itself gets brought into play. Creating hype and attracting visitors with alluring messages will build the story up, and simply make every potential follower cross its fingers for it to be completed as soon as possible. Testing out the website comes with more than a few unpresentable details, unfinished sections, and as so, that layout is not the sight your audience wants to devour with their eyes, but rather just click away. 
Avoiding that scenario, followed by executing a promotion strategy and building hype around your website, is the perfect example of killing two birds with one stone, and there is only one way to get it done the proper way – via a plugin! 
You can set it up manually, sure, but when it comes to choosing between a method where you have dozens of lines of code to write to end up with a minimalistic result and a method that can offer beautiful designs and be done in a matter of minutes. Well, I know where my attention is going to scurry. 
There is another scenario where these plugins show off their muscles. It's inevitable for you to make updates and changes to your website. Whether it's maintenance and resetting the site, rebranding, hacker attack, or self storage POS systems, there will always be an occurrence where your website needs some incognito attention that your users should be protected from. When you are performing a software update, WordPress generates an automatic message saying:
"Briefly unavailable for scheduled maintenance. Check back in a minute."
It's a sweet manner of appreciation, but having those messages written on a white background isn't exactly the most satisfying solution to your situation. Luckily, the plugins that we are going to talk about today offer a different approach that puts emphasis on style and decisive details. Without further ado, let's get into to the best coming soon and under maintenance plugins, starting off with:
1. Coming Soon and Maintenance Mode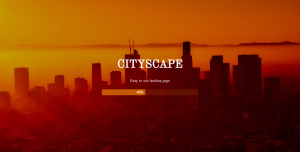 Simple and elegant, yet functional and generous with features – meet Coming Soon and Maintenance Mode plugin. A careful and tactical approach when creating this plugin gave the result of a tool that is lightweight with a user-friendly interface that can be learned and put into practice within minutes. It will not slow your website down by any means; therefore, the performance will stay at its peak. Combine that with flash speeds and features to make your days brighter; you have the ultimate tool where all key points meet the standards of even the most demanding users. And what are the features you wonder?
   

Over 1 Million Free Images
With a rich library of over 1 million free images, you are guaranteed to strike the one you prefer. And with Instagram inspired filters locked in, the visual representation of the image section will deliver and work like a charm
Regardless of the type of your business, this plugin has got you covered. They are easy to customize, and you will be able to shape it to your exact needs. Eye-catching, luxurious, professional, and set up within minutes.
   

Special Emphasis on Simplicity
After installing a plugin, you want to be able to kick it off in the first few minutes, not spend hours to decode its exact purpose. Add to that the speed that it's going to take away and crowdedness with features, and you've got yourself a bummer. Simple + fast + features you need = winning combination.
SEO snippet preview, analysis, titles, excluding or blocking search engines, tracking ID, social networks integration…everything is thrown into the pot to ensure your SEO game remains undisputed and get you on #1 search results in record time.
As your work gets done behind the coming soon or maintenance curtain, you want your client to be able to take a peek on what's under the hood? In that scenario, simply activate the secret access link feature, forward it to your client and continue with your work.
Does your setup include an autoresponder, CRM, webinar, and marketing software? They are supported by this plugin, so your email collecting tasks remain unspoiled.
Over 90,000 satisfied users and businesses witness the possibilities this plugin has to offer: A complete bundle with everything you require when it comes to your coming soon or under maintenance mode needs, tightly packed and ready to roll. 
2. Under Construction Page
We follow it up with another piece of craftsmanship perfection, the plugin that gives flawless results with minimum effort. Regardless if you are an advanced user or a beginner, Under Construction Page enables you to navigate and operate through it with ease. With its straightforwardness and simplicity, the whole procedure of setting up a coming soon or under construction page gets cut down to only a few minutes. Let's dive into the features to get a clear picture of what this plugin is really about.
How many would you say is enough? 100? Let's double that and throw in a few dozen more – lacking is not an option! In order to make the process a whole lot easier, choose from one of the many available templates, and get rocking.
   

Beginner Friendly Drag & Drop Builder
Forget about complicated and demanding settings that are only there to confuse. No unnecessary options and crowded layouts, just efficiency.
   

Over 1 Million Premium Images
Brought to you by Unsplash, there are over a million stunning images available in HD and 4K resolutions. You are picky and pay attention to details? Scratch the headaches of unfitting images because, among these many in this quality, failure is impossible.
   

Affiliate & Traffic Tracking
Tracked and targeted traffic is something that sounds appealing to you? In that case, you will love this feature. Generate tracked inbound links and share them in one click. Easy-peasy.
Whether it's landing or sales pages, under construction, coming soon…all of these are easily built with Under Construction Page. Any page you select, be it front or the entire site, everything is flexible and customizable.
With more features available, almost 400,000 satisfied users, fast and friendly support, this plugin is the real deal. And did I mention the money-back guarantee – if you are by any reason not satisfied with the plugin (which I highly doubt), you get a 100% refund? What are you waiting for? 
3. Maintenance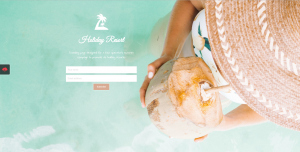 The list continues with Maintenance, another plugin that handles your coming soon or under construction page with ease, which is allowed by its easy customization, made to fit every possible device. If you run a website in a different language from English, don't even break a sweat – it's integrated with 100+ different languages, so it's a strong chance that you will strike your own and have the maintenance page translated in 1 simple click. It's integrated with MailOptin as well, a plugin that allows you to connect to MailChimp and other autoresponder services for a hassle-free email collecting. Other features include:
Retina ready HTML/CSS layout

Full-screen background

Logo uploading

Blur background

503 error toggling

Google analytics support
and many, many more. With all of them at your disposal, functionality and versatility are assured. Over 400,000 active installations, five stars box filled up, the only thing left to do is to give this link a click and try it out for yourself.
4. WP Maintenance
We round it all up with a coming soon and maintenance plugin that remains minimalistic and clean, but still including all of the features you need to make that page extraordinary. With this one, the process remains straightforward and effortless – simply choose your best fitting text colors and fonts, take care of the background picture or a pattern, add your logo and voila, you finished the job just like that. When it comes to other cool features for you to exploit, here's what you can expect: 
Slider

Countdown

Google Analytics and Social Networks integration

Insert for shortcode (Newsletter or Contact form)

Choose access by Roles and Capabilities

Choose access by IP addresses and ID pages
If you are not the overly creative type that seeks simplicity with a minimalistic approach, with features that will get the job precisely done, this one might be exactly what you are looking for. You can check this plugin out, along with the features, by clicking here.
In conclusion
Setting up a coming soon and the maintenance page is an extremely important part of your business since it can make a humongous difference for your users. When it comes to opening a new website, the promotion needs to start long before it's launched, and by setting up beauty with the proper tools, the story will expand, and the hype will severely boost your success, there is no doubt about that. In maintenance mode, you could settle with a blank page, and one sentence written over it, or display a messed up website followed by errors, but why would you when there are tools tailored to help you deliver exceptional results. Those are the details that differentiate the best from the average. Are you ready to join the best?